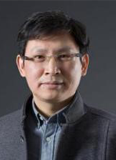 Prof. Jian Yao
Wuhan University, China
Yao is a professor, Doctoral Supervisor, Distinguished Professor of "Chutian Scholar" Program of Hubei Province, Discipline Development Leader of the School of Remote Sensing Information Engineering of Wuhan University, a candidate of the National Major Talent Project A-type Youth Project, a member of the Strategic Talent Training Program of Changsha, a high-end talent of the 3551 Entrepreneurship and Innovation Program of Wuhan, a student of the Class 2019 of Baidu Alpha College, a leader of the Artificial Intelligence College of Guangdong Open University, director of the Artificial Intelligence Application Innovation Center of Guangdong Open University, dean of Research Institute of Desauto Technology (Shenzhen) Co., Ltd., Professor of Xiamen University of Aeronautics and Astronautics, distinguished researcher of Songhua River Thousand People Industry Research Institute, director of Wuhan University Computer Vision and Remote Sensing Lab (WHU-CVRS Lab), director of 3D Big Data Artificial Intelligence Innovation Research Center of Wuhan University, incumbent Member of the Chinese Society of Artificial Intelligence, member of the Computer Vision Professional Committee of the Chinese Computer Society (CCF), member of the Imaging Detection and Perception Committee of the Chinese Society of Image and Graphics, member of the Machine Vision Specialty Committee of the Chinese Society of Image and Graphics, member of 3D Vision Specialist Committee of the Chinese Society of Image and Graphics, member of the Big Data and Artificial Intelligence Working Committee of the Chinese Society of Surveying and Mapping, and director of the New Overseas Chinese Professionals Association of Hubei Province and Wuhan City. In April 2012, he was introduced to the School of Remote Sensing and Information Engineering of Wuhan University as a discipline development leader and has been a faculty member since then. He was invited as a specially-appointed professor of "Hubei Scholar" Program of Hubei in 2013. He has participated in many large-scale projects such as the EU's sixth and seventh framework plans, as well as cooperation projects with the International Atomic Energy Agency. In recent years, he has published over 130 papers on international journals including Pattern Recognition, Computer Vision & Image Understanding, International Journal of Robotics Research, IEEE Transactions on Image Processing, ISPRS Journal of Photogrammetry and Remote Sensing, IEEE Transactions on Geoscience and Remote Sensing (TGRS) and CVPR, applied for over 70 IPs and patents, with 30 authorized by the Chinese government. He has long been a reviewer of top journals and conference proceedings. After joining Wuhan University, Prof. Yao has established the WHU-CVRS Lab, which now consists of four advisors, one postdoctoral fellows, 30 PhDs and master students.

Prof. Bin Jiang
Hunan University, China
Bin Jiang is a professor, doctoral supervisor and the director of Department of Computer Engineering, College of Computer Science and Electronic Engineering, Hunan University, China.
He received his B.S. and B.E. degrees, M.E. degree both from Hunan University (HNU), China, and had the Doctor of Engineering Degree from Tokyo Institute of Technology (Tokyo TECH), Japan.
His research interests include Artificial Intelligence, Big Data Technology, Machine Vision, Machine Learning, Natural Language Processing, Intelligent Computing, Recommender System, Social Computing and etc.
He is a member of CCF, CAAI, IEEE, ACM and etc.
Prof. Shaolin Hu
Guangdong University of Petrochemical Technology / Automation, China
Hu Shaolin, professor and dean of the Institute of process monitoring and system security the Guangdong University of Petrochemical Technology, PhD supervisor, senior member of China Automation Society as well as Artificial Intelligence Society of China, member of the Chinese Digital Simulation Union Council; member of the editorial boards for 4 academic journals, including Journal of System Simulation and Journal of Ordnance and Equipment Engineering and International Јournаl on Data Science and Technology, etc.; Head of the academic committee and technical director of the Engineering Technology Center for Monitoring and Evaluation of Smart City Infrastructure of Guangdong province and the Xi'an Key Laboratory of Network Modeling and Resource Scheduling in Shannxi province. He has been committed to process monitoring, safety control, statistical learning and big data technology in dynamic systems with complex structures.
Prof. Hu received the PhD from Xi'an Jiaotong University (PRC) in 2000 and engaged in visiting professor research at the Swedish Royal Institute of technology (KTH) in 2006. His recent research interests are artificial intelligence and big data technology with applications, intelligent computing, situational awareness and fault diagnosis, process monitoring and system safety, etc.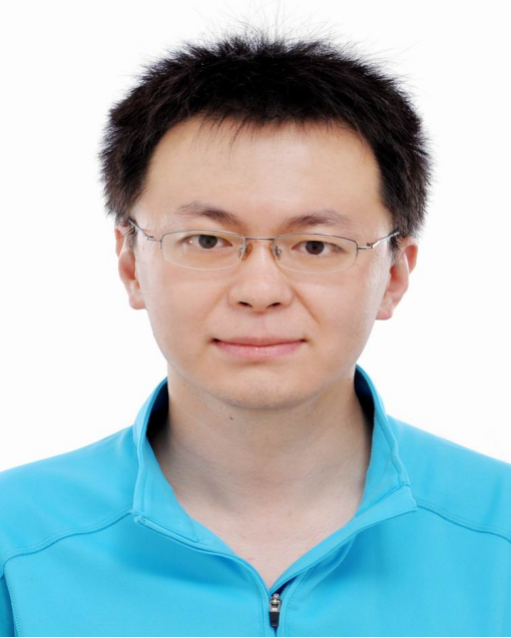 Assoc. Prof. Wei Wei
Xi'an University of Technology, China
Wei Wei is Associate Professor; IEEE Fellow; ACM Fellow; CCF Fellow; Shaanxi Hanjiang Scholar; member of CCF Big Data Committee; member of Internet of Things Committee; member of Network Data Committee. His recent citations in Google Scholar and the h-index of his papers reached 8587 and 51, respectively.
He received his Ph.D. degree in Computer Software and Theory from Xi'an Jiaotong University in 2011, completed his visiting study at the University of Nebraska in 2009, as well as his postdoctoral research in Electrical Engineering at Xi'an University of Technology in 2015. He continued his study as postdoctoral research at the Department of Computer Science, University of Texas at Dallas in 2017. He is currently conducting research on the Internet of things and artificial intelligence, big data processing, etc. He has published more than 100 papers. He received financial support from provincial and ministerial funds and completed 3 projects. As a backbone, he received 5 provincial- and municipal-level science and technology progress awards. He was also financially supported by national funds and completed 6 projects. His previous honors include the 2nd Prize of Science and Technology Progress of Shaanxi University in 2019, 2020, and 2021, respectively. He has published more than 20+ high-level papers in SCI journals as the first author, including 19+ ESI highly-cited papers in 2019, 2020, and 2021, respectively (consistently highly cited for more than 52 months), one work in CAS District 1, 6+ papers in CCF B-class journals (including IEEE Trans on Service Computing and Information Sciences, IEEE-IOTJ, Computer Networks, and Pattern Recognition), and 2+ papers in top journals of CAS District 1 as corresponding author (including IEEE Communication Magazine and IEEE Trans on Information INDUSTRIAL INFORMATICS). Among his published papers, the highest citation per paper in Google Scholar is over 300 times; the highest citation per paper in SCI journals is over 200 times; the cumulative citations in Google Scholar are over 8579 times and the cumulative citations are over 3761 times.
As a senior member of IEEE, he serves as an official editorial board member and reviewer for several high-level journals, including IEEE Trans. on Services Comput., IEEE Trans. on Networking, Information Sciences, IEEE Trans. on computers, IEEE TVT, IEEE TNNLS, IEEE ICDCS, Pattern Recognition, Computer Networks, and Future Generation Computer Systems. He is also a TPC Member and Co-Chair of many international conferences, such as EEE CCWMC 2011 and IEEE ISBDAS 2020, IEEE Globecom 2014–2019, IEEE ICC 2012–2019, IEEE ICDCS 2019, IEEEWCNC 2018, etc. Keynote speaker of IEEE ICIST 2019 and IEEE ISBDAS 2020. He has also served as the leading editor of Special issues of several internationally-recognized SCI journals, such as IEEE ITS, IEEE TII, IEEE Wireless Communication Magazine, IEEE Intelligent Systems, Personal and Ubiquitous Computing, etc.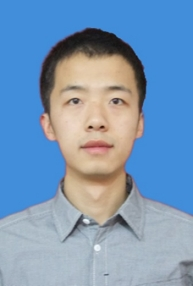 Assoc. Prof. Chuanjun Zhao
School of Information, Shanxi University of Finance and Economics
Chuanjun Zhao is a postdoctoral fellow at Shanxi University, an associate professor at the Shanxi University of Finance and Economics, a master tutor for computer application technology, and a member of the affective computing professional committee of the Chinese Information Society of China. He received Ph.D degree of systems engineering from Shanxi University in 2018. Dr. Chuanjun Zhao is a member of IEEE, ACM and CCF. His main research interests are machine learning, data mining and natural language processing. He owns more than 20 invention patents and software copyrights. He has published many papers in journals such as Information Science, Computer Speech and Language, Knowledge-based Systems, Computer Research and Development, and Journal of Software. His research is supported by the national natural science foundation of China, Shanxi application basic research plan, and scientific and technological innovation programs of higher education institutions in Shanxi. He is a keynote speaker at 2022 International Conference On Computer Architecture and Software Engineering (CASE 2022), The Eighth China National Conference on Social Media Processing (SMP 2019), 2022 International Conference on Intelligent and Human-Computer Interaction Technology (IHCIT 2022).